This weekend Hong Kong anti-extradition protesters occupied several densely populated working-class districts, including Mong Kok, Yau Ma Tei, Tsim Sha Tsui, Wong Tai Sin, Causeway Bay and Kennedy Town.
Saturday
Shops in Mong Kok and Tsim Sha Tsui closed early this Saturday as notices were distributed to malls, shop-keepers, and residents urging everyone to stay indoors as protesters gathered and surrounded the neighbourhood. Amongst the many to close were the infamous Mong Kok Langham Place Shopping Mall and Yau Ma Tei's Wing On Department Store. Tsim Sha Tsui, popularly known as a shopping heaven, quickly transformed into what the CNN describes as "a tear gas-filled battlefield". Consequently,  local businesses have been affected the most in the heat of current protests.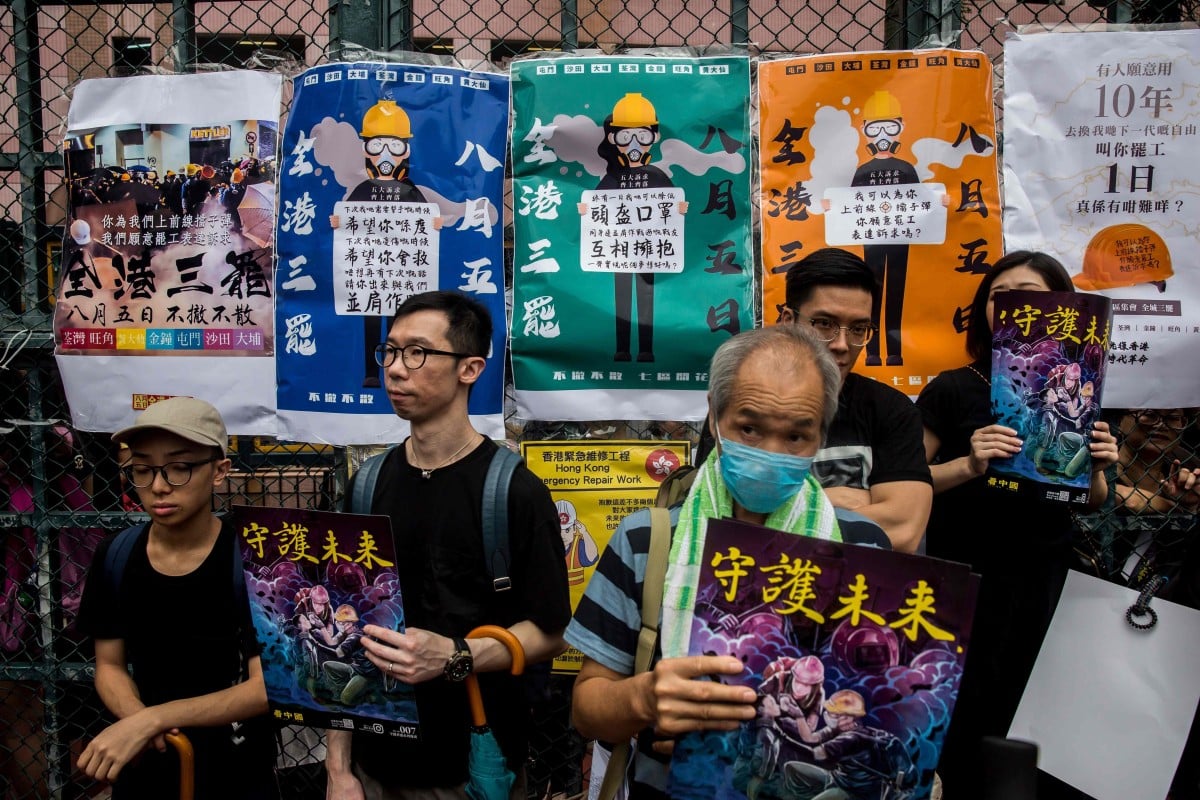 Dressed in black, protesters are seen wearing face and gas masks, hard helmets, and  goggles.  They are also seen bearing umbrellas of all colours as a means to cover their identities, a shield to protect them from the police, and the symbol of Hong Kong democracy.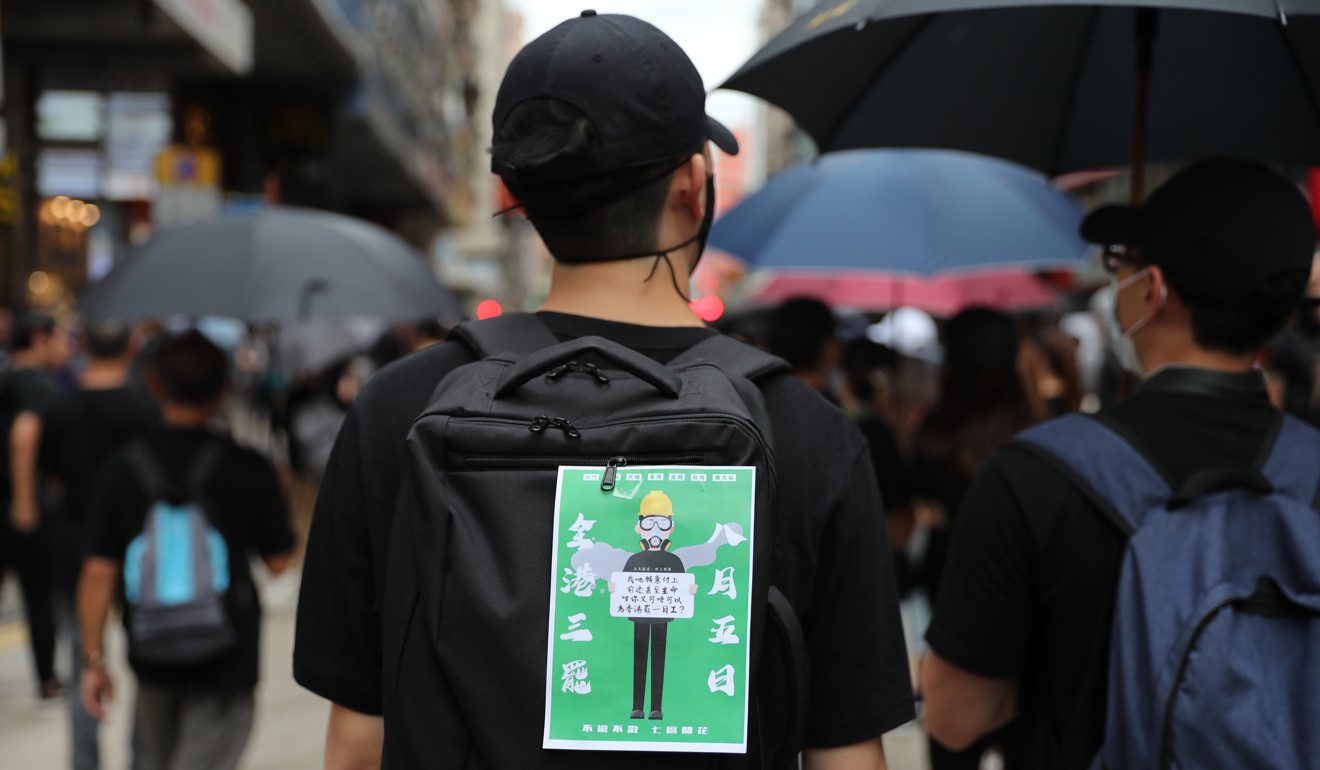 Around 120,000 protesters showed up according to the organiser of the Mong Kok rally. Protests raged across these Kowloon districts until 4 a.m. the next morning. During which eighteen people were injured, amongst which, six were discharged this afternoon.
In Tsim Sha Tsui, four protesters were seen climbing up a flagstaff to remove the Chinese national flag which was thrown into the Victoria Harbour water. It is against the law to burn or desecrate the Chinese or Hong Kong flags. Xinhua, a state news agency, commented upon the action as "an insult to all Chinese people, including Hongkongers, and is an unforgivable crime that needs to be severely punished." Former chief executive of Hong Kong, Leung Chun-ying exclaimed, "The rioters who threw the flag into the sea – you will be sorry." Leung also offered to reward anyone HK$1 million (£105,045) for information on those responsible for the illegal act.
Like fire, the chaos raged across to Wong Tai Sin later that day. The neighbourhood, named after the taoist deity, Wong Tai Sin, witnessed 'unprecedented protest violence' as residents of the densely populated area made several complaints concerning the smoke from tear gas canisters. Whilst protesters were equipped with protective gear, residents at home were not: despite shutting all windows, the smoke entered people's homes through air-conditioning vents.
"Wong Tai Sin does not welcome you, go away!"
Outraged by the use of tear gas, pepper spray and batons by riot police on their streets, many residents joined the protesters in confronting officers, accusing them of spreading havoc in their community. Many chanted, 
"Wong Tai Sin does not welcome you, go away!"
Police also made use of flashlights equipped to their head gear which not only disrupted any filming, but also induced headaches and blurred vision amongst protesters. When asked why such flashlights were used, the police said it was used for illumination and for identifying protesters in the dark.
Protesters besieged and vandalised the Wong Tai Sin Police Station, and collided with the riot police. With violence from both sides, such miscellaneous items as wooden sticks, fire extinguishers, helmets and umbrellas were thrown. Twelve protesters have since been arrested from this rally on suspicion of unlawful assembly, possession of a dangerous weapon and assault.