*Warning: This behaviour is not endorsed or encouraged by The Founder.
Editor | Cassandra Lau
Tis the season to be stressed and worried, fa la la la la, la la, la la.
Fortunately, this year the English department has introduced staggered deadlines which will greatly help reduce essay burdens off of English students. However, for those who find themselves in the unfortunate situation of having extremely tight deadlines, and little to no time for breaks – don't worry, you're definitely not alone.
After requesting for stories:
I received a few stories from some legitimate legends. Most individuals have decided to remain anonymous but are more than happy to share their personal experience and  advice with those who find themselves in a similar situation.
One week before the deadline
DissertationDude | LSE, Real Estate | Masters
Unfortunate situation:
20,000 words dissertation: I still had to interview some people, and it gave me an excuse to not start. I spent a week gathering intel, and the second writing.
Procedure(s):
Did an internship in the building I was writing my dissertation on and it helped a lot.
Set up interviews with people during their lunch hours, and so on.
Scheduled a minimum number of words to write per day.
Advice for those in a similar situation:

Go somewhere where you can word effectively.
Treat it as a working day: 9am – 5pm, and give your self a lunch break.
It's cool if your argument changes after interviewing people.
Just don't do it.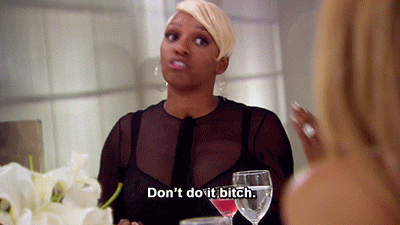 Result: Distinction
48 hours before deadline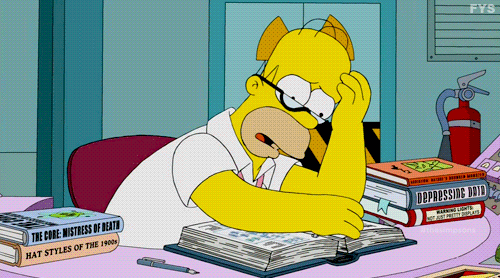 Kaysie | University College London, Psychology | Year 3

Unfortunate situation:
A 2500 word essay on the causes of ADHD, submitted 1 minute before deadline
Procedure(s):
Started reading and planning less than 48 hours before deadline
Advice for those in a similar situation:

Planning is key to success.
Drag yourself to the library in the morning and sit there for the whole day to do it.
Start making a brief plan on the structure and points for each paragraph.
Try to do the reading around your points. once you have a thorough, detailed plan that includes all the readings and literature reviews, just do one paragraph at a time.
Put your phone and anything that can distract you away.
Avoid being in that situation cos it's not ideal
Result: Surprisingly a high 2.1
Hooman | Royal Holloway, Human Geography | Year 3

Unfortunate situation:
A 3000 word essay on creative geographies, submitted it at 05:38 a.m.: first leg (1000 words),  21:00 – 03:30; second leg (2000 words) 21:00 – 05:38.
Procedure(s):
Went to the library, showered, returned to the library, stayed at the library since 21:00.
Before that, I had writer's block.
"I like to change topics, but this time I put down in pen three arguments that I would indefinitely stick to. Researched the hell out of them, then typed away."
Advice for those in a similar situation:

Look at all the other people struggling with you at the library – its a small but endearing community.
Set yourself some strict rules.
Don't drink coffee/caffeine (I crashed the first night), drink hot chocolate.
Research is key.
Type your bibliography while you write, it saves so much time come 15 mins before deadline.
If you're doing an all-nighter: let yourself walk around, play on your phone for a bit, because if you don't chill, you'll get writers block, and your essay will stink.
Think about the long-term impacts, and think about how your future will be if you screw it up and if you actually write it.
Result: TBC
24 hours before deadline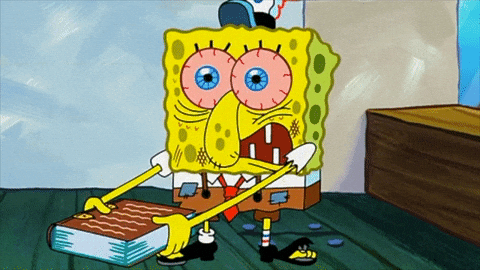 My Fault | Royal Holloway, Philosophy | Year 2

Unfortunate situation:
A 3000 word essay on affirmative action (practical ethics).
Procedure(s):
Packed my bag for a long essay night, went to the gym with my flatmate who then made sure I would go to the library straight away (by driving me there).
Then I read two pieces of literature, and based my argument off of it (by counter arguing it).
Searched up articles from the bibliography from the two pieces mentioned above, and quoted them.
Advice for those in a similar situation:
Remind yourself that its your fault that you're in this situation – stop feeling sorry for yourself and just think about the relief you'll feel after completing it.
Bring a scarf-blanket with you, and wear comfy clothes, and don't give yourself any excuse to go home. (i.e. bring lots of food, drinks, toothbrush if you must …)
Stay at the library. I repeat. STAY AT THE LIBRARY. 
Result: 1st – I was surprises
Productive | Royal Holloway, English | Year 2

Unfortunate situation:
A 100%  3000 word essay on two novels.
Procedure(s):
Knew what theories and novels I was going to write on.
Worked in the living room all night.
Drank a lot of tea, and ate a lot of biscuits.
Advice for those in a similar situation:
Stay away from the bed! I lived in Egham so I stayed at home but made sure to NOT go into my room.
Know your stuff! I attended almost every lecture, especially the ones I was going to write about.
Be sure to think about essay arguments throughout the course, and have a vague idea of what you'll be writing about.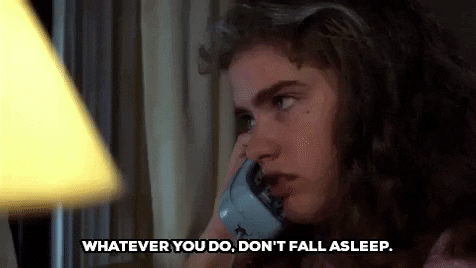 Result: 1st
Alastair |Cornell University, Art History | Year 4

Unfortunate situation:
Two 3000 word essays due in.
Procedure(s):
Stayed awake all night in the engineering library to write two essays of around 5 pages each.
Advice for those in a similar situation:
Don't it, just plan ahead but if you do do it, take breaks and ensure to rest.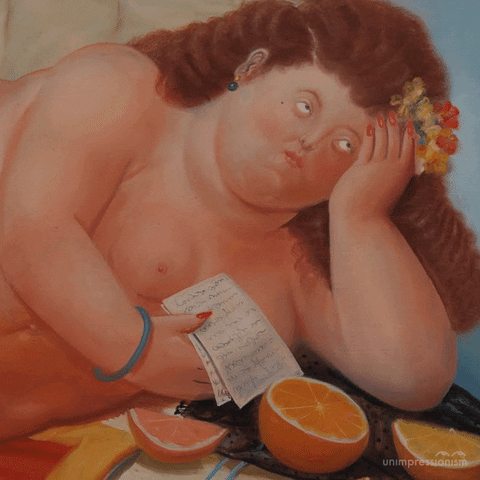 Result: A-
Customs and Cake| University of Durham, Law | Year 3

Unfortunate situation:
During first year's, it was my best friend's birthday party, and my essay was due in the next morning.
Procedure(s):
Did not drink alcohol.
Ate a lot of food.
Had an essay outline, so I just needed to write the essay.
Had all my research/ secondary readings up and highlighted to maximise efficiency.
Advice for those in a similar situation:
Try to use parties as a motivation to complete your essay before it, rather than during it.
Can't go wrong with a sturdy plan.
Always have research prepared.
Amour propre | Royal Holloway, Film | Year 2
Unfortunate situation:
A 'quick' 1500-1650 essay for Modern European Cinema. Due to an unfortunate ego boost from the year before, I thought a mere 1500 words would be safe to write the night before (obviously a recipe for disaster when you realise that you have other modules and work to think about). 
Procedure(s):
Started less than 24 hours before the essay was due

BUT started research and planning throughout the week leading to the deadline.

Advice for those in a similar situation:
"Because it was a critical analysis essay, I chose the scene I wanted to analyse way before and started jotting notes about it throughout the week as well."
A lot of people encourage working in the library, which is definitely (and probably) the best option, but I've noticed that my best essays are the ones I wrote in my room where I could freely scatter post-it notes, bookmarked books, and snacks with abundance.
Play cheesy pop music in between breaks judgement free which is always a bonus.

I wouldn't advise bopping along to a one direction song in the library at 1 am to get your energy back, but hey whatever works for you!

Be honest with yourself and pick which workspace actually works for you.
Even though I left the essay very last minute, I got most books and other references a week before; compiled it in a bibliography for my non-existent essay as well.
The night before essay cramming is essentially just 'putting everything together' (which again, is not encouraged and definitely easier said than done).

 
Tips for Prepping:
Pick a question the moment they're available to you – you're procrastination may stop you from actually writing, but it certainly won't hurt pondering about it weeks in advance.

 

I use the app Forest to set myself work period targets.


I'll write for an hour straight, the app is basically a timer which restricts you from using your phone. The app also gives you points for the work you do which you can exchange for planting an actual tree!

Another alternative is the app Hold
Similar concept, but you get the rewards instead (cheap cinema tickets, retail discounts, etc).

 
Result: 1st

REDBULL+NAPS | LSE,  BA History | Year 1
Unfortunate Situation:
2000 words time completed under 9 hours.
Procedure(s):
8 hrs of writing + 1 hr sleep
Advice for those in a similar situation:
When u have your deadline in 9 hrs, you kinda just get your shit together and conjure up your argument
but also if necessary, red bull is really helpful
well, first of all try not to do it last minute, its unhealthy and its always evident from your writing that you rushed your essay, it defo undermines the quality of your work.
Also take short power naps rather than actually sleeping, that helps to maintain your consciousness
Do an essay plan
"When you already have an argument all you have to do is to chuck your evidence in, that rly helps to facilitate the speed of ur writing."
Result: 66
LSE, Law | Year 1
Unfortunate Situation:
Submitted 5 mins before deadline; took 3 hours to write it.
"I planned to finish it the first day it was assigned."
How did you stay awake?
Necessity kept me awake.
How did you feel afterwards?
Satisfactory but that's not always the case.
Advice for those in a similar situation:
I don't really know. I'd like to be advised. Ummm switch off your mobile phone perhaps.
Result: N/A
As you can see, you're not alone, and it is possible to complete a decent essay last-minute. As long as you put in the necessary work throughout the course, it will be alright. It's university, if you're going to experiment and make mistakes like this, now's the time. However, saying this, I still do not recommend you leave an essay till last minute.